did anyone else see oprah's 'exclusive' interview with cormac mccarthy?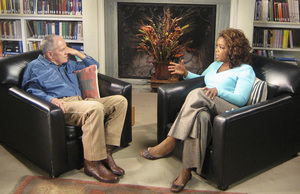 did it remind anyone else of the chris farley show?
you think when you finally get a 'reclusive author' to open up on one of the biggest shows on television that you might be able to ask more provocative questions than a whole segment about punctuation.
"so, like, you don't use much puncutation and stuff. why?"
i liked how oprah kept putting her hand on her face in deep thought whenever cormac did. and how she just seemed so wowed by every word that fell out of his mouth even when he was just kind of rambling.
maybe next someone could set up paris hilton to go interview thomas pynchon.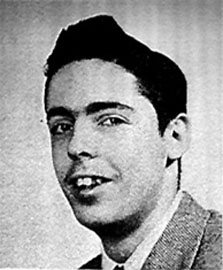 actually... that'd be pretty awesome.
nevermind.
on another note, if you've never read mccarthy's SUTTREE (which is probably the book of his that i hear people talking about the least, even though it is by far, to me, the most incredible) you should get on it.