The new issue of
LAMINATION COLONY
is filling up quickly. I've gotten a ton of awesome stuff in a very short time. I am excited. It's going to be a really killer issue. If you're considering submitting, please do it now. Otherwise, submissions will be considered for the next issue. Submissions for the next issue will now officially close on February 8th. Thanks to everyone.
On that same page, there's going to be a little surprise release coming out right before the new issue debuts. I'm not going to say much about what it is yet but I am super excited about it. It is slightly evil. It makes my arms hurt. You should be excited. More on that later this week.
Also, I just found this sculpture artist, RON MUECK. Wow: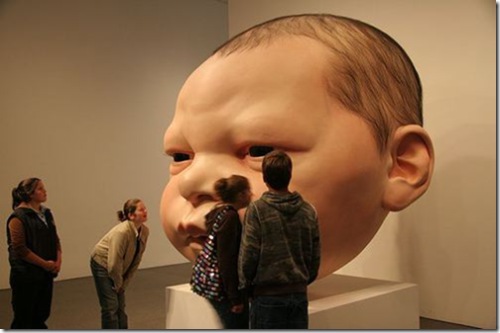 I want to see that in person.